General
Away from the turbulence of the city, this elegant boutique hotel is a architectural jewel located in Cap-Haitien and is nestled in its hills. Habitation Jouissant is a boutique hotel that lives up to world class standards in providing guests with a high quality experience through modern amenities and superb customer service.
Check-in time
After 2:00 PM
Check-out time
Until 11:00 AM
Check-in time
After 2:00 PM
Check-out time
Until 11:00 AM
Cancellation / Prepayment
Cancellation and prepayment policies vary based on booking arrangements.
Children and extra beds
Free! One child under 3 years stays free of charge when using existing beds.
Pets
Pets are allowed. Charges may be applicable.
Accepted credit cards
Visa , American Express , Euro/Mastercard, Discover Card. The property reserves the right to pre-authorise credit cards prior to arrival.
Facilities
Air Conditioning
Bath
Bathroom
Beachfront
Courtyard
Desk
Hairdryer
Ironing board
Lounges/bars
Restaurant
Shower
Swimming Pool
Telephone
Television
Toilet
WIFI
Activities
Tennis court, Swimming, Walking, Aerobics, Biking, Gym
Internet
WiFi is available in public areas and is free of charge.
Parking
Free private parking is possible on site (reservation is not needed).
We are sorry, there are no reviews yet for this accommodation.
Cap-Haitien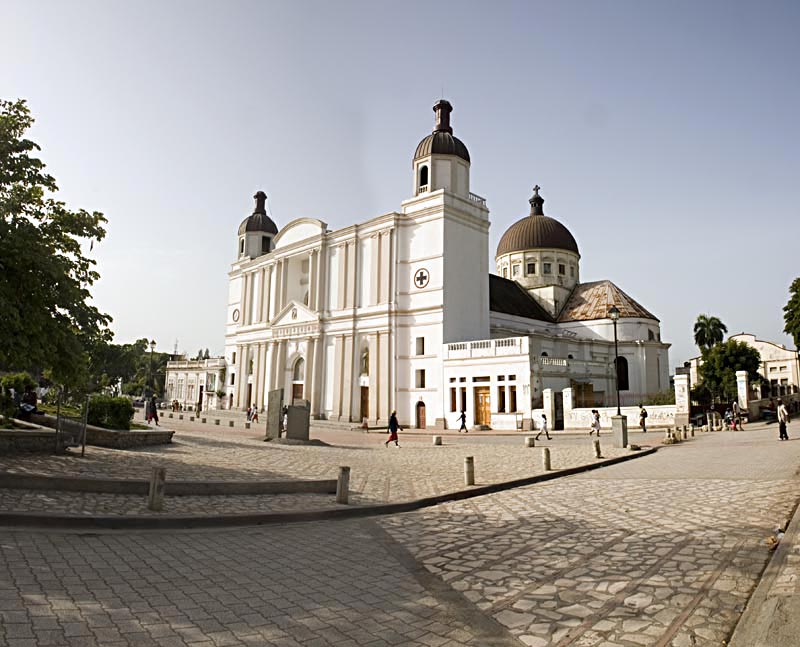 Cap-Haïtien (Okap or Kapayisyen in Kréyòl) is a city of about 190,000 people on the north coast of Haiti and capital of the Department of Nord. Previously named as Cap-Français, Cap-Henri, and le Cap, it was an important city during the colonial period, serving as the capital of the French Colony of Saint-Domingue from the city`s formal foundation in 1711 until 1770 when the capital was moved to Port-au-Prince. After the slave revolution, it was the first capital of the Kingdom of Northern Haiti under King Henri Christophe.
Due to Cap-Haïtien's distance from Haïti's capital, Port-au-Prince, combined with the dire condition of Haïti's transportation infrastructure, the city has often become an incubator for revolutionary or anti-Government figures and movements. For instance, from February 5–29, 2004, the city was taken over by militants who opposed the rule of the Haïtian president Jean-Bertrand Aristide. They eventually created enough political pressure to force him out of office and the country.
Cap-Haïtien is near the historic Haïtian town of Milot, which lies 12 miles (19 kilometres) to the southwest along a gravel road. Milot was Haïti's first capital under the self-proclaimed King Henri Christophe, who ascended to power in 1807, three years after Haïti had gained independence from France. He renamed Cap-Francais as Cap-Henri. Milot is the site of his Sans-Souci Palace, wrecked by the 1842 earthquake. Five miles away is the Citadelle Laferrière, a massive stone fortress bristling with cannons, atop a nearby mountain. On clear days, its silhouette is visible from Cap-Haïtien.
The small Hugo Chavez International Airport (formerly Cap-Haïtien International Airport), located on the southeast edge of the city, is served by several small domestic airlines and has been patrolled by Chilean UN troops from the "O'Higgins Base" since the 2010 earthquake. The airport is currently being expanded. Several hundred UN personnel, including nearby units from Nepal and Uruguay, are assigned to the city as part of the ongoing United Nations Stabilization Mission in Haiti (MINUSTAH).
Sports & nature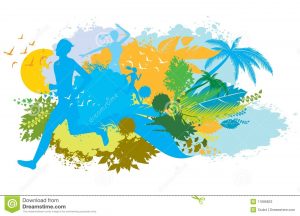 coming soon
Nightlife info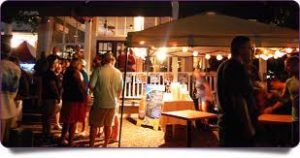 Lakay, Boulevard du Carénage, Probably the best restaurant in Cap-Haitien, Lakay has good Haitian food, some American and French food, and also pretty decent pizza. They have live music sometimes as well. Definitely worth a visit if you're in town. Mostly outdoor seating but they do have umbrellas.
Croissant d'Or, Route Nationale 1 (SW of downtown, just past the gate). A tasty French bakery that also sells pizza and sandwiches. Really good pastries.
Ti Boukan, Route National 1 (SW of downtown, just past the gate, next to Croissant d'Or). Good Haitian restaurant and bar with outdoor seating. Good lunch too, though a little slow.
All System BBQ (Deny's), Rue 23 & Rue A. Affectionately known as Deny's, after the owner, this is a roadside, no-frills barbeque spot. Deny's specialty is a plate of barbequed chicken with a tangy sauce, fried plantains with pikliz (spicy coleslaw), avocado (in season), macaroni salad and sometimes other sides. It's tasty and inexpensive, something like 100-150 goud. He also makes other things if you ask him, and can also do the plate to go. Deny keeps upgrading as more people visit, he recently got tables and chairs and now has some Ikea plates too. He has lots of inexpensive Prestige beer, and if you want some klerin (Haitian moonshine) there's a stand next door. All System is an experience. cheap.
Auberge du Picolet, 90 Boulevard du Carénage, +509 29 45 5595. The restaurant at this nice little hotel has good seafood, a tasty good steak sandwich (which is only on the lunch menu, but they'll make it at dinner too) and good pastas. The pikliz is super spicy and the rum sours are fantastic. If you stay at the hotel, breakfast is included. US$8-15.
Riarmanita, Rue D near Rue 24 (near the Hotel Roi
Christophe, (just up Rue D). A small, fun, standing-room-only bar located near the Hotel Roi Christophe. Nice staff, fun dance music. No sign, just look for the open door and loud music. We never knew what the place was called so we asked the owner -- it's her name, Rita, with her favorite brand, Armani. Thus Riarmanita.
Deco Bar, Rue A & Blvd. du Carenage. A noisy, fun disco
Culture and history info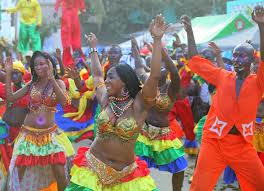 Cap-Haïtien is known as the nation's largest center of historic monuments; it is a tourist destination. The calm water of the bay, picturesque Caribbean beaches and monuments have made it a resort and vacation destination for Haïti's upper classes, comparable to Pétionville. Cap-Haïtien has also attracted more international tourists, as it has been isolated from the political instability in the south of the island.
It has a wealth of French colonial architecture, which has been well preserved. During and after the Haitian Revolution, many craftsmen from Cap-Haïtien, who were free people of color, fled to French-controlled New Orleans. As a result, the two cities share many similarities in styles of architecture. Especially notable are the gingerbread houses lining the city's older streets.
Occupied for thousands of years by indigenous peoples, who had migrated from present-day Central and South America, the island was colonized in the 16th century by Spanish explorers. Due to the chance introduction of new infectious diseases, as well as poor treatment of the indigenous peoples, their population rapidly declined. On the nearby coast Columbus founded his first community in the New World, the short-lived La Navidad. In 1975, researchers found near Cap-Haïtien another of the first Spanish towns of Hispaniola: Puerto Real was founded in 1503. It was abandoned in 1578, and its ruins were discovered in the twentieth century.[3]
A street scene in Cap Haitien The French took over half of the island of Hispaniola from the Spanish in the early eighteenth century. They established large sugar cane plantations on the northern plains and imported tens of thousands of African slaves to work them. Cap-Francais became an important city of the French colonial period; it served as the capital of the French colony of Saint-Domingue from its founding in 1711 until 1770, when the capital was moved to Port-au-Prince in the southwest part of the island. After the slave revolution, this was the first capital of the Kingdom of Northern Haiti under King Henri Christophe, when the nation was split apart.
The central area of the city is between the Bay of Cap-Haïtien to the east and nearby mountainsides to the west; these are increasingly dominated by flimsy urban slums. The streets are generally narrow and arranged in grids. As a legacy of the United States' occupation of Haïti from 1915 to 1934, Cap-Haïtien's north-south streets were renamed as single letters (beginning with Rue A, a major avenue) and going to "Q" and its east-west streets with numbers from 1 to 26; the system is not followed outside the central city. The historic city has numerous markets, churches, and low-rise apartment buildings (of three–four storeys), constructed primarily before and during the U.S. occupation, with much of the infrastructure in need of repair. Many such buildings have balconies on the upper floors, which overlook the narrow streets below. With people eating outside on the balconies, there is an intimate communal atmosphere during dinner hours.
---
Read more